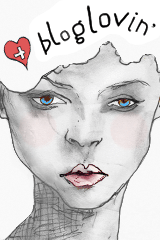 Google has decided that at the end of February, Google Friend Connect will be available only on Google blogs. Which means unless your blog is on blogspot.com, you can't have a Google Friend Connect Widget anymore.  I think that sucks, but hey, it's Google's choice. What was great about GFC was that it was both a way to read new posts and a way to display your number of blog followers.
I've decided to follow in the footsteps of one of the bloggers I was following on GFC, Adventures of a Wee Mason Man, and claim my blogs on Bloglovin' instead.  Bloglovin' is a feed reader system that lets you follow blogs on your computer as well as on your mobile device using their apps.
Follow my blog with Bloglovin and you'll see a thumbnail image and excerpt from all my new posts, just click through to come here to leave comments or enter giveaways.
You know what else I like about Bloglovin'? It's a chance to start over with my feed reader. You should see my Google Reader, it's a freaking mess. I have over 1,000 subscriptions and it's so cluttered, I end up just marking everything read. With Bloglovin' I can start over with the feeds to blogs and sites I'm actually reading now and hopefully be able to actually keep up with them!
I really hope those of you who have been following MomReviews on Google Friend Connect will consider following on Bloglovin' instead.  I've got lots of great reviews and giveaways coming up that I wouldn't want you to miss!
Show This Post Some Love!