Now that Thanksgiving is over, my REAL work begins! I have tons of great Holiday Gift Guide Reviews and Giveaways that I'm getting ready to launch, so I invited guest reviewers to help me out with posts. This first one comes from a blogger in Massachusetts who is looking to spread the word about her Credit Union. Enjoy!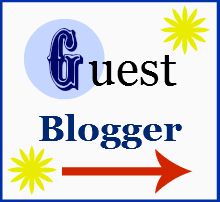 Last year, my husband and I were looking for a new financial institution. Our current bank kept adding fees and reducing employees, so we were paying more for mediocre service. A friend suggested that I check out a credit union instead of a bank, so I started investigating Workers' Credit Union.
My task was easy thanks to all of the helpful information available at https://www.wcu.com/. I performed an online search for "credit union MA," and WCU was the first search result that was in my area. Workers' Credit Union has 14 locations in Massachusetts, so there are several branches that are convenient to my home in North Central Massachusetts.
Since WCU is only located in one state, I was worried about what I would do for financial transactions when I was traveling. However, WCU solved that problem quickly and easy. When I am in another state, I can make transactions at over 1,300 other credit unions. My husband and I first opened a savings account at Workers' Credit Union, but we have now moved all of our financial accounts to this location.
We have two savings accounts, a checking account, a CD and a credit card through Workers' Credit Union, and we are thrilled with the service that we have received with all of our accounts. A few months ago, we enrolled in the Balance Financial Fitness Program through WCU. Through this program, we receive excellent money management counseling and other solid financial advice from an experienced WCU representative.
Related articles
Show This Post Some Love!